Saturday, October 4th, 2008
---
6:01 pm
- Missing Person
Alright, its been almost two years since I posted and here I am posting to ask if anyone knows what happened to a girl named Sandra that we all used to hang out with. Her Johnny name was Johnny Indecisive. She was half asian. Had a room mate name Lindsy that was killed around 2002 at University Downs. If anyone knows what happened to her let me know. Even if you can just tell me her last name that would be great. Pictures from that time with everyone would be awesome too. Anything. Thank you!!
Saturday, March 17th, 2007
---
7:51 pm
- March Madness
Ok so this is probably going to be my only sports related post. I know its the first. So I randomly filled out a bracket on ESPN and right now I am 2171 out of everyone that filled one out(millions of people). I am in the 99.9% range. What is that about? I know its about to fall apart but right now it is pretty awesome! My only regret is not doing a bracket at work or somewhere where I could be winning money!
Monday, February 5th, 2007
---
10:29 pm
So I didn't make it the Lemonheads tonight. I suck.
Thursday, December 28th, 2006
---
6:58 am
HAPPY BIRTHDAY AARON!!!!! Your one of the most awesome people around and don't ever forget that!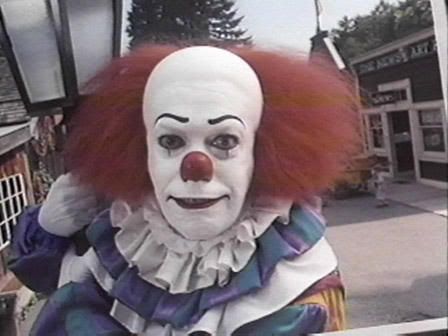 Thursday, September 7th, 2006
---
7:01 am
Happy Birthday to Heidi and Sabrina!
Thursday, August 31st, 2006
---
3:57 am
I am off to Canada for the next five days. Whoo hoo!!
Friday, May 26th, 2006
---
1:54 pm
- How can I hold the part of me that only you can carry
Toad the West Sprocket is going on tour this summer. The closest they are coming here is Cincinnati or St. Louis. I will see them again no matter what. Time for a road trip!! (I am lookin at you April) =)

current mood:
contemplative
Saturday, April 22nd, 2006
---
6:47 pm
Just have to say that A Thing Called Love by The Darkness is an awesome song. That is all.

current mood:
cheerful
Wednesday, April 19th, 2006
---
6:56 am
Wednesday, April 5th, 2006
---
10:27 pm
Not only did I find Ryan Lambert on Myspace but he added me back as a friend! Yay! And his band not only added me but sent me an email. If I had a lot of money I would be on a plane to Austin next weekend. They are screening the Monster Squad and Ryan Lambert is going to be there. That would be awesome.
Tuesday, April 4th, 2006
---
9:54 pm
Holy Crap! Ryan Lambert from Kids Incorporated and the Monster Squad has a Myspace account. He was my first tv crush. I loved this boy. Finding his Myspace has made me very happy! (cause I am a dork......)

current mood:
chipper
Saturday, March 25th, 2006
---
6:41 pm
Happy Early Birthday!!!! I hope I make it to the party but if not have fun!!!! I know you will!!!!
Wednesday, March 1st, 2006
---
4:46 pm
Congratulations Kista! I am so happy for you!!!!
Tuesday, February 14th, 2006
---
6:21 pm
Help needed! If you have a facebook account or can get one b/c you are in school please let me know! I need to look someone up b/c I am crazy and I can not get in b/c I am not in school anymore. If you can get in please look up Ryan Linville and send me his profile. Or give me a way to get in! I will buy a lot of beer to anyone that can complete this task!

current mood:
crazy
Monday, January 30th, 2006
---
6:52 am
Happy Birthday Kista!!!!!!!!!!
Friday, December 9th, 2005
---
6:44 am
- Litte Turtle Dovin'
Man, there are few things better in this world than Dixieland Delight, Dirty Dancing and good conversation.

current mood:
contemplative
Tuesday, December 6th, 2005
---
6:46 am
- Stolen from Kista
The Keys to Your Heart

You are attracted to those who are unbridled, untrammeled, and free.

In love, you feel the most alive when your lover is creative and never lets you feel bored.

You'd like to your lover to think you are loyal and faithful... that you'll never change.

You would be forced to break up with someone who was arrogant, acting like the dictator of your life.

Your ideal relationship is comforting. You crave a relationship where you always feel warmth and love.

Your risk of cheating is zero. You care about society and morality. You would never break a commitment.

You think of marriage as something precious. You'll treasure marriage and treat it as sacred.

In this moment, you think of love as something you don't need. You just feel like flirting around and playing right now.




Well that is interesting. I couldn't answer the question about which species you would get rid of. That is just a terrible question.
Sunday, November 27th, 2005
---
10:53 am
Happy Birthday to Danielle and Brad!!!!!
Sunday, October 30th, 2005
---
4:38 pm
Friday, October 21st, 2005
---
6:16 am
- Birthday Report
Man yesterday was crazy. I just have to say THANK YOU to April and Courtney for making my birthday awesome. As soon as I got off of work it was nuts. Went to Courtney's Fall Festival Carnival and went thru what was supposed to be a kid's haunted house and it ended up being scary. When they make you climb and duck in dark places things get weird. From there we went to eat at the fabulous Pizza Hut. I haven't eaten that in forever and it was better than I remember. Then back to my house where I was shut in my room while my present was being assembled. I walk out and damn if I didn't have a 7 foot Frankenstein in my living room! How cool is that?! He is one scary dude at night when you're alone. I also got a chocolate chocolate cake. Delicious! And the night still wasn't over. Then we went to see Latterman at Cave 9. For those of you who don't know Latterman is an AWESOME band. They are some of the coolest guys and they make amazing music. Got a shirt and cd and then finally I had to come home. It was a great day! Thanks for all the birthday wishes from everyone. This weekend I am thinking of stealing Steven and Cathy and whoever else and going somewhere silly like Bell Bottoms. I just like loud as hell 70s and 80s music while people watching. There are some silly people that go to that place.

Anyway I am now 26. Where does the time go!

current mood:
chipper